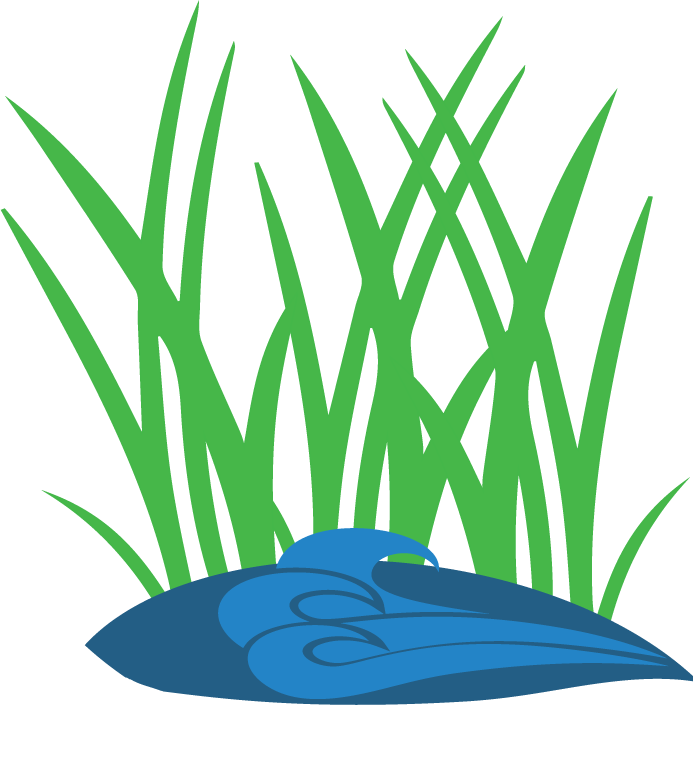 A Conversation among Communities, Scientists, and Managers in Coastal Virginia and Maryland.
The Marsh Resilience Summit is February 5-6, 2019. See our Agenda .
The Summit will be held at The Woodlands Hotel and Suites, 105 Visitor Center Drive, Williamsburg, Virginia 23185. 
This two day summit is a science-practitioner dialogue about marsh vulnerability and ways our different fields and communities respond to these changing landscapes.
The 2019 Marsh Resilience Summit: From Science to Management will share the latest science on tidal marsh resilience against sea level rise in coastal Virginia and Maryland as a guide for local government, land managers, and academics to integrate ecological processes with societal needs. In this two day summit, we will present current wetland research and how this science can be used to make decisions for the landscape. We offer a science-practitioner dialogue on the most effective community response to changing marsh conditions, while also discussing additional research needs to improve future planning and decision making.
Let's tweet!
Use hashtag #MarshSummit2019 to be part of our social media conservation!
Registration
Registration is now closed because we have reached capacity in our conference space. Please email Taryn Sudol at sudol@mdsg.umd.edu if you would like to be added to the waitlist. Summit registration is $75.00.
This Summit provides over 40 different presentations over two days, lunches, an evening reception with poster session, and beverage breaks. Breakfast is complimentary if you are staying at The Woodlands Hotel and Suites.

Lodging
The Marsh Resilience Summit is being held at The Woodlands Hotel and Suites at 105 Visitor Center Drive, Williamsburg, Virginia 23185.
Attendees may begin calling Globetrotter Travel to make their hotel reservations for the Marsh Resilience Summit on November 26, 2018. Under NO circumstances should attendees call the hotel or Meeting Planner directly to make their reservations.
Reservations will be taken by the Housing Department until January 21, 2019. Please call the following numbers and any agent can take your reservation:
Local: 301-570-0800, press 2 when prompted
Toll Free: 866-235-5467, press 2 when prompted
Hours: Monday – Friday, 9 AM to 5 PM
Once the reservation has been made, a confirmation will be sent to the attendees' email. Any changes or cancellations to the reservation must also be made through Globetrotter to avoid any penalty fees.
The Woodlands Hotel & Suites: Standard 2 double bedded rooms are held in the Hotel Room Block. No cots are allowed in 2 bedded rooms due to fire codes. Max occupants 4 per room. 100% non-smoking sleeping rooms. No airport shuttles.
Room Rates: S/D/T/Q $95 + tax (maximum 2 ppl) Please note that a hold may be placed on your credit or debit card at check-in towards any incidental charges you may incur. Depending on your card company or bank, these holds once released by the hotel can take up to 5-10 business days to show as a credit back to your card. The released amount will be the original hold less any charges for incidentals. Please review your final bill! Tax currently 12% + $2 per night occupancy fee (subject to change).
Resort Fee: waived for this group
Hotel Amenities: Free Breakfast, Fitness Center, Outdoor Seasonal Pool, Offsite Splash Park (fees apply), Offsite Spa Passes (fees apply), Historical Area Free Shuttle, Available Historical Event Passes (fees apply), Gift Shop, Business Center, Restaurant adjacent to hotel, Bar, "Fun Zone" with Free Mini Golf, Free shopping delivery from Historical Shops to hotel, Coin Laundry, Dog "friendly" (fees apply) Room Amenities: Free WiFi, Coffee/Tea Maker, Iron & Ironing Board, Hairdryer, Safe, 40" LCD Flat screen TV with digital channels, Complimentary bath amenities
Check in: 4 PM • Check out: 11 AM
Parking Per Day: Complimentary
Individual Cancellation Penalty: 72 hours prior to check in. Failure to notify Globetrotter or hotel (only on weekends or holidays) may result in a "no show" fee of 1 nights room plus tax. Early Departure Fee: reservation is subject to an early departure fee if hotel is not notified ahead of time or at check in that the confirmed check out day has changed.
Travel Assistance
Applications for assistance are still being accepted.

Send completed form via email to SLawrence@vims.edu . Include "Marsh Resilience Summit Travel Assistance" in the subject line.

CRITERIA
Travel assistance will be awarded based on financial need and Summit relevance to participants. We will make this determination based on the information you provide in the application form.

Travel assistance will specifically cover any subset of registration, lodging, and mileage. The review committee will decide how much assistance we can offer based on each application and our available funds. This may mean we will be able to provide only partial travel assistance.

Complete the attached application form below to help us calculate your needs and total costs. Please keep in mind that any ways for you to save on travel costs will enable us to offer more assistance to other participants given our limited funds. If selected, you must pay for these costs initially and will be reimbursed after the conference.

Applications for assistance are confidential and will be seen only by reviewers. We will notify you as soon as we are able, on a rolling basis. If you are awarded assistance and cannot attend the meeting please notify SLawrence@vims.edu as soon as possible so the award can be given to the next qualified application.

Please register for the Summit and make reservations for lodging as normal. Be aware that space is limited and registration may fill before you hear back about travel assistance.

Sponsorship
Are you or your organization interested in sponsoring the Marsh Resilience Summit? Your sponsorship will support an improved participant experience at the Summit and/or provide travel assistance for attendees. Your sponsorship will be highlighted in the Summit Program, website, and screensaver as a table or banner at the evening reception. We will also provide complimentary registrations for your sponsorship.
Contact Taryn Sudol at Sudol@mdsg.umd.edu for further arrangements.
Steering Committee
Thank you to our steering committee for all their hard work!
Donna Bilkovic, Virginia Institute of Marine Science
Michelle Covi, Virginia Sea Grant
Kyle Derby, Chesapeake Bay National Estuarine Research Reserve Maryland
Jennifer Dindinger, Maryland Sea Grant
Nina Garfield, NOAA Office of Coastal Management
Keryn Gedan, George Washington University
Sally Lawrence Wood, Chesapeake Bay National Estuarine Research Reserve Virginia
Erik Meyers, The Conservation Fund
Shep Moon, Virginia Coastal Zone Management Program
Fredrika Moser, Maryland Sea Grant
William Reay, Chesapeake Bay National Estuarine Research Reserve Virginia
Suzanne Skelley, NOAA Oxford Laboratory
Skip Stiles, Wetlands Watch
Ariana Sutton-Grier, The Nature Conservancy
Alexander Wooten, Morgan State University